Yes we learned a long time ago this place is practically dead. We are all like "we need more members, yada yada yada" wanna know why we arent getting members? is because you guys dont do anything about it. why are other places getting more people? because people are doing something to keep it like that. now how are you asking? easy and i know you think this is stupid and you've heard this but, Advertising. Sky has a life dont expect him to do everything for this community he has super admins so there is no chaos if you are complaining about the lack of people then o something about it. Sponsored by sithous was dead when we did it so obviously that idea isnt going to help us. now here is what i have to say.
Forim:
you have the most business out of this server. so lets abuse it now or the next thing we know this place is down in flames. register the server on here
http://minecraftservers.net/
if youve done it great! time for part 2 dude. get your players to sign up on the forums. do an announcement every 15 or 30 minutes saying "go to sithous.com/forums!(until sithous.com is up) and come check our other great servers such as counter strike global offensive, killing floor, terraria!"
it can be 2 things that go off same time i dont care next thing is
do a announcement to tell them to vote for the server for more community and put the link of your serverlist spot have it so there is a reward for voting like lets say.... 12 iron ingots or 1 diamond or like 500 cash what you want to do ill probably chat with you when this post is posted. that way more people get on and more people register have it so when people log on to your server it says join sithous.com/forums!
Sky:
you are the leader of this community i know your busy with finding a home or finding a job but take some time take ideas for the website that we think would be more user friendly sky main page i have 1 change instead of that world map change it to a list of servers we have running so people can see what we have~
this is how we are gonna get more activity so we better do it~
happy gaming,
Altrive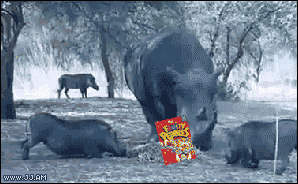 "Am I the only one with out a quote?"
-Altrive